How To Find Your Ring Size
Firstly make sure that your finger is at normal temperature, before measuring it. If your finger is cold then it will shrink or if your finger is hot it will expand, giving you an incorrect measurement. To measure accurately you will need a ruler or measuring tape, a pen and a 150mm x 15mm piece of paper. Place the piece of paper around the base of your finger and mark with the pen where it overlaps. Then using your ruler or tape, measure from the line back to the start of the paper. This measurement will give you the inside circumference. Then you can use the ring size chart below to find your size. If you are between ring sizes then it is best to choose the larger size. The other method for finding your ring size is to measure one of your old rings. When measuring a ring that already fits you, measure the inside of the ring at its widest point. This measurement will be the inside diameter and by using the chart below you will be able to find your ring size. We hope this ring size guide was helpful to you, but in the event that you are still unsure. Please contact us and we will be more than happy to assist you.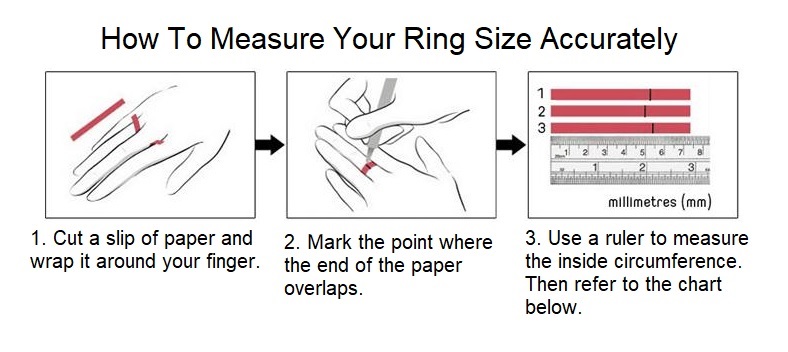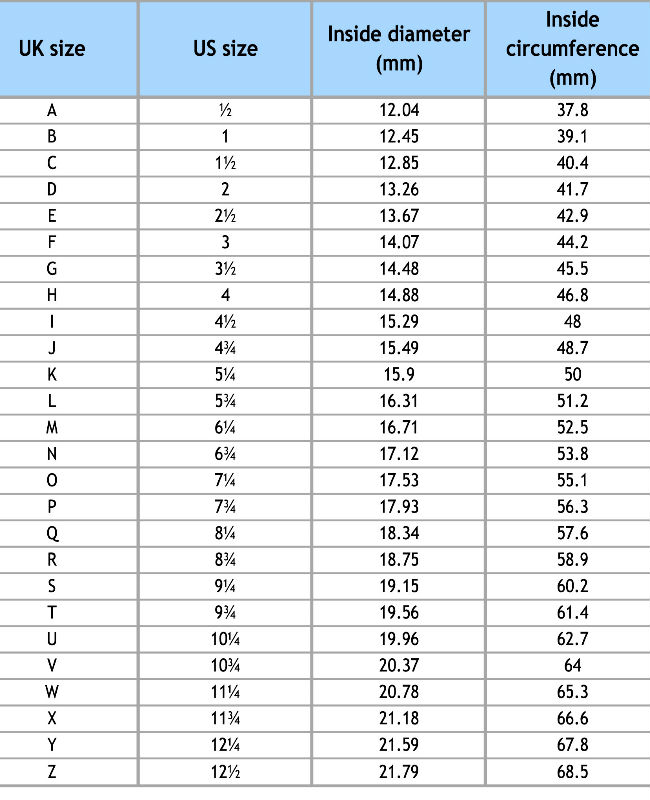 ---
You can also get in touch with Carusjewellery.com on Facebook , were you may leave any comments or questions you may have about this article.