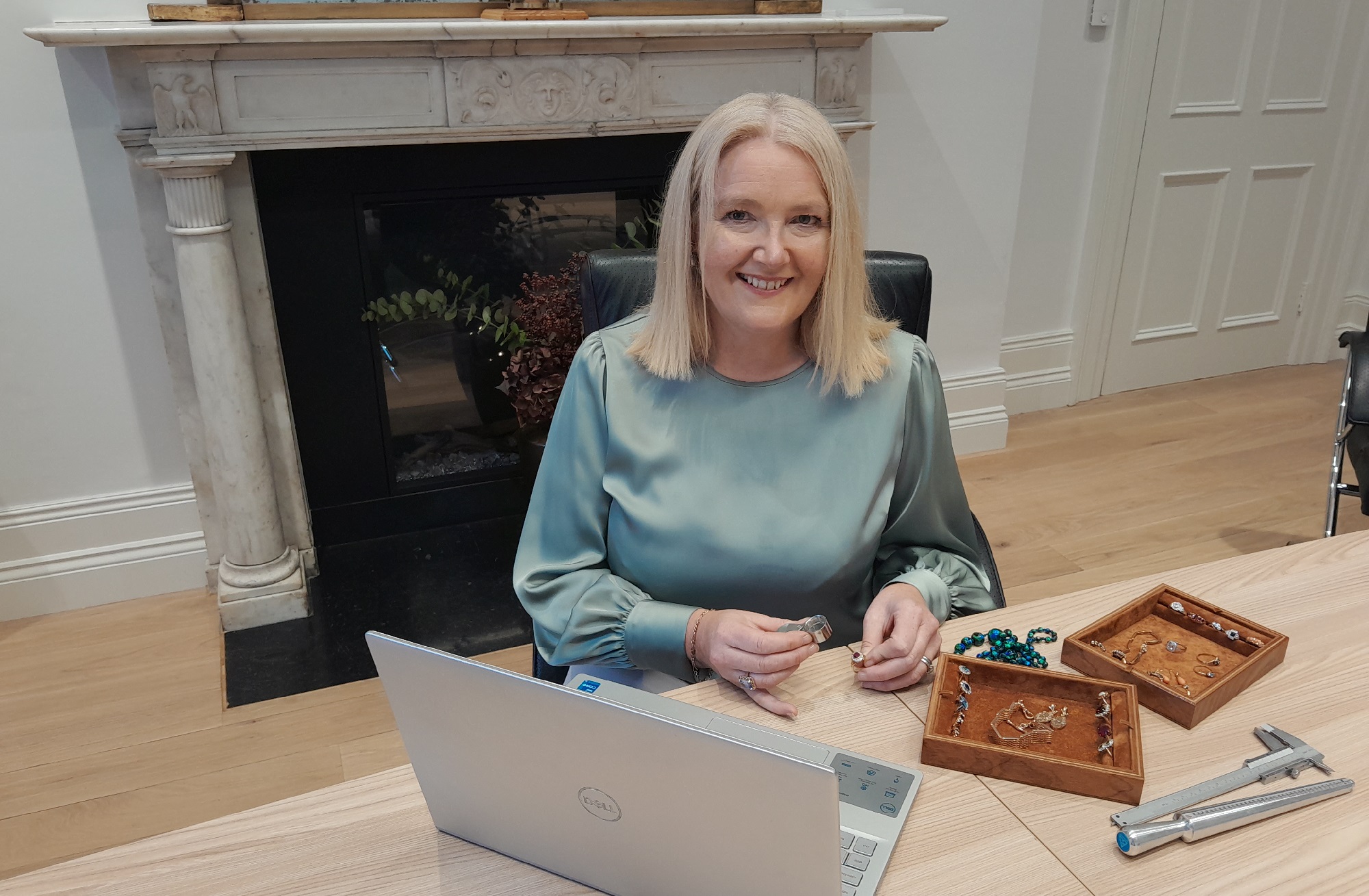 Welcome to Carus Jewellery.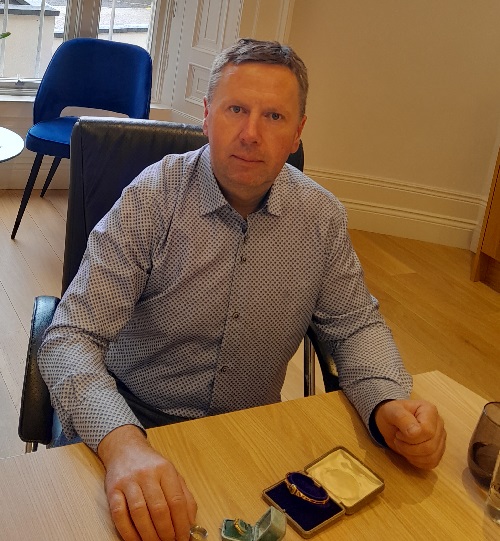 Hello from John and Elaine Hoyne, owners of Carus Jewellery. With over 25 years experience in antique jewellery, we established Carus Jewellery in 2012 and shortly afterwards developed our website in response to growing demand for online accessibility. Our website not only enhances our customer's experience, by enabling them to make purchases from the comfort of their own home. It has also allowed people from around the world to browse our collections and to purchase a unique piece of jewellery from us. We just love taking a phone call from someone in London, followed by an enquiry from Australia or America. It is such a privilege and a pleasure to have the opportunity to talk with people both near and far. Carus Jewellery is not only our work but also our shared interest. With John taking responsibility for jewellery authentication and the IT side of the business. While Elaine focuses primarily on design and customer service.
Fine antique jewellery generally speaking tends to be classically designed and as such remains timeless and fashionable through the ages. This not only makes antique jewellery environmentally friendly and sustainable. It also makes your purchases of fine jewellery, family heirlooms as they in turn get passed down and loved within your own family. We hand pick each item of jewellery individually, in order to curate a breathtaking collection from across the ages. Each piece must undergo a series of checks. Which starts with the design of the piece, the design needs to be elegant and beautiful. Next the condition and quality of the piece is examined. The quality needs to be extremely high, as does the condition this ensures that the piece is of heirloom quality. After passing these initial checks, the age and materials used in each piece is then verified. The final step, is a certificate of authenticity is then issued for each item.
Carus is the Latin word for precious and as we sell fine jewellery, we thought it was a rather fitting name. Over the years we have acquired extensive knowledge of the jewellery industry, which we are more that happy to share with our customers ensuring that they can make informed choices. We pride ourselves with being highly personable and responsive to our customer needs. As part of this commitment to customer service, we offer a number of free services. Including free ring re-sizing, free delivery, free gift wrapping and 14 day returns on all orders. Every piece of jewellery in our collection is a unique one-of-a-kind piece. With its own history and story making it a privilege and pleasure to own and wear. While jewellery adds a touch of sophistication and elegance to any outfit, it also lifts your confidence and mood as only fine jewellery can.