Art Deco Jewellery
The Art Deco period started in 1920 and continued until 1935. It received it`s name from the International Exposition Of Modern Decorative And Industrial Arts, held in Paris in 1925. The 1920`s saw a period of sustained economic growth, often called the "Roaring Twenties". During these years consumer confidence and demand for luxury goods skyrocketed. Everything from cars to telephones and from houses to movies was mass produced, leading to unprecedented industrial growth. The style of design known as Art Deco originated in Europe and as it grew in popularity, it quickly spread around the world. Art Deco influenced all areas of design from architecture to jewellery. Reaching it`s peak architecturally with the construction of the Chrysler building in New York . A remarkable building which was the tallest building of it`s day. Art Deco features strong geometric shapes, abstract patterns and Egyptian motifs. Which became popular after the opening of Tutankhamen`s tomb in 1922. Other influences were cubism and the indigenous people of the Americas. All of these influences filtered down into jewellery design, making Art Deco jewellery unmistakably recognisable.
Art Deco jewellery is defined by clean sharp lines, stepped surfaces, arched corners and geometric patterns. Making it one of the most easily recognizable  jewellery periods. Art Deco jewelers were influenced by motifs from Egyptian and Aztec cultures. Producing designs of pyramids, stepped ziggurates and symmetrical arrangements. This style of jewellery often reflected architectural and industrial elements. Gemstones cut in geometric shapes, such as emeralds, baguettes and triangle cuts were very popular. Gems such as black onyx, coral, lapis and rock crystal along with the traditional cardinal gemstones were also very popular. These strong coloured gems were often set with lighter coloured stones. Creating a bold contrasting effect. Pendants worn long, large dress rings and double clip brooches were all in fashion during this period. As were accessories such as cigarette cases and compacts. These enduring designs have remained popular to this day. Making Art Deco jewellery one of the most sought after periods in jewellery history and also the perfect gift .
How To Date Art Deco Jewellery
Dating Art Deco jewellery is relatively easy, when compared to other periods such as Georgian jewellery where there are very few examples to compare with. Due to it`s very unique designs which are dominated by rigid lines and Egyptian motifs. Having that said there are still a number of areas we should examine. Starting with the items patina, which should have an aged look along with a reasonable amount of wear in keeping with it`s age. When examining the patina it is also worth noting if the piece has been repaired. Signs that it has been repaired will be more obvious around the findings, where you may see newer solder. The findings if original are also a great source of information when it comes to dating jewellery. For example gem studded push in box clasps were very commonly used in Art Deco jewellery. Earrings tended to be worn long and were of feminine design. This trend was in response to changing fashion, where women opted for shorter hairstyles. These long dangling earrings were typically geometrically designed and had contrasting colours. There was also a tendency to use a number of differently cut diamonds or gems in the same earring. Necklaces again in keeping with the earrings were typically worn quite long. These multi strand long necklaces of beads or pearls would be knotted and end in a tassel or large pendant. Producing the iconic image of the 1920`s. These large pendants were typically elongated and often featured stepped or raised surfaces. Dress rings tended to be quite large in Art Deco jewellery, with emeralds and aquamarines becoming very popular. These again in keeping with the style of the day, were dominated by geometric shapes. Typically a large coloured stone with an emerald cut would be made the center piece. This would then be flanked on either side and / or down the shoulders by a contrasting stone. This theme of contrasting colours proved to be very popular in Art Deco jewellery and it`s use was widespread. With the invention of the double clip brooch by Coro in 1931. Which could be used as a brooch or as two dress clips. Dual purpose jewellery became quite fashionable. There were earrings which would split in two, allowing the shorter piece to be worn during the day. Then the other part was attached for evening wear, these earrings were called day and night earrings. There were also pendants designed which would double up as brooches.
Illustrated below are some of the important dates of Art Deco Jewellery.
1920 – Post & clutch earrings.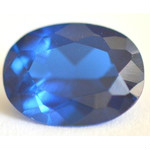 1925 – Synthetic spinels in commercial use.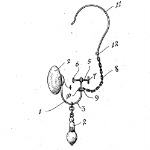 1926 – Earring guard patented.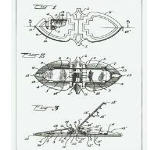 1931 – Coro patents the "duette "  double clip.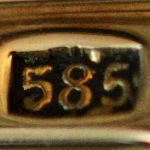 1932 – 12K & 15K gold replaced in Britain by 14K.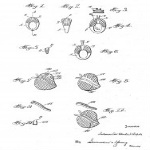 1933 – Invisible setting patented by Artier & Van Cleef & Arpels.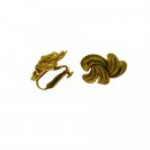 1934 – Clip on earrings patented by Ballou.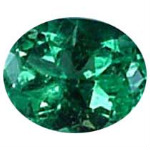 1934 – Synthetic emeralds first used.
You can also get in touch with Carusjewellery.com on Facebook , were you may leave any comments or questions you may have about this article.