Mid-Century Jewellery
The term Mid-Century generally covers the design style of the 1950s. It received its name in 1984 from a book called "Mid-Century Modern : furniture of the 1950s". Suburban California in the 1950s pretty accurately sums up architectural and interior design of the time. Low flat roofs with lots of large windows and an emphasis on horizontal lines. This was a clean almost minimalist look which was common throughout all areas of design during the 50s. Designers wanted their work to become affordable and available to the average person. As opposed to being available just to the wealthy as in previous generations. This requirement of designers led to the mass production of quality designs. These iconic goods were snapped up by a postwar prosperous middle class. Making items such as the television commonplace in the home for the first time. Fashion also reflected this change, with new modern designs being produced.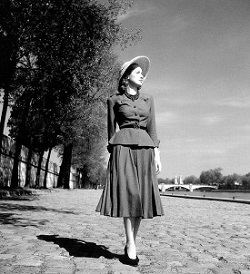 After the austerity of the forties came the economic and social stability of the 1950s. Which saw Mid-Century jewellery undergo a transformation. This was to be a decade of elegance and femininity. Ushered in by Christian Dior`s "New Look" in 1947. Which was characterised by full skirts, small defined waistlines and soft shoulders. This made an exciting change after the rationing and re-purposing which dominated the previous decade. This collection which Christian Dior launched was in fact his first collection. Having only established the house of Dior in December 1946. He was hired by Marcel Boussac to help restore the fortunes of his clothing company. Boussac invested huge sums of money in launching Dior's collection. Which went on to be one of the single biggest influences on post-war fashion. Christian Dior was so successful, that by the end of 1949 his fashion designs were responsible for 5% of France`s entire export revenue.
Mid-Century Jewellery Trends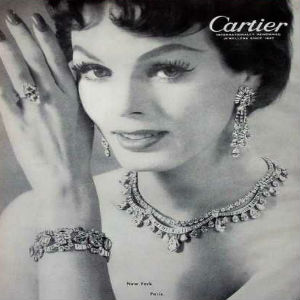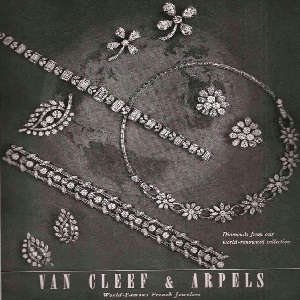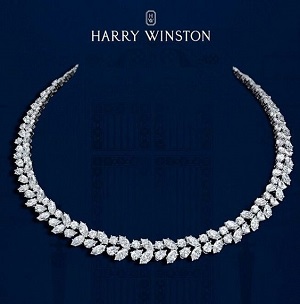 Mid-Century jewellery tended to take two very different paths. The established jewellery houses such as Van Clerf & Arpels, Tiffanys, Cartier and Harry Winston. Produced jewellery with more traditional designs and with an emphasis on the quality of the gems used. DeBeers at this time were promoting the slogan "Diamonds are Forever" and aiming to provide diamonds to every income level. The other path which fifties jewellery took was more "modernist". This style was dominated by clean lines and geometric shapes. Designers were rejecting the bold and colourful statement pieces of the previous Retro era. Crafting most of their designs in silver partly because of the Scandinavian influence which was prevalent at the time. But also because of the designers wish to have their work affordable, which was in keeping with the Bauhaus movement. Costume jewellery or fashion jewellery as it is now known, was quite popular during the fifties. Large polished stone beads, faceted plastic beads and faux pearls. Along with carved bakelite, diamante and lucite jewellery were commonly seen in Mid-Century jewellery. Louis Kramer of New York was one of the best-known costume jewellery designers of the 50s. With his two brothers Harry and Morris he not only designed costume jewellery but also manufactured it. Their work was hallmarked "Kramer", "Kramer N.Y." or "Kramer of New York". Louis designed beautiful floral designs with bright vibrant colours. He also produced designs for Christian Dior which were hallmarked "Dior by Kramer". The complete sets of jewellery which he designed for Christian Dior, are considered to be his finest work.
1950s necklaces tended to be short, choker length style. Pearls enjoyed a boom during the fifties and were seen as the height of fashion. With famous celebrities such as Grace Kelly seen wearing them regularly. Multi-strand necklaces were also hugely popular, as were faux pearls. One trend which stands out among 1950s necklaces is the "bib". A bib necklace would have a fringe to the front and typically be made from gold, beads or gemstones. In the mid-1950s Swarovski invented the Aurora Borealis bead. These sparkling iridescent beads were an instant hit. Leading many of the fashion houses of the day including Dior to introduce their own fashion jewellery lines. Rings tended to be large in 1950s jewellery. With faux gemstones being widely used along with a strong emphasis on faux pearls. The two leading designers of costume rings in the fifties were Trifari and Coro. Brooches featured strongly during this decade. With themes of plants and animals remaining very popular. The fashion for brooches at this time was for them to be worn in groups or in lines on the shoulder, especially near the latter half of the fifties. 1950s bracelets were normally wide and textured. Woven, twisted or chunky gold would have been a common sight for day wear. For evening wear the "Diamond Look" was favoured. With platinum and diamond designs dominating. Charm bracelets were a strong trend in 1950s jewellery. Having grown in popularity in the 1940s, when soldiers would send home charms as souvenirs of where they had been. Charms were also collected as mementoes of special occasions. Daytime earrings were worn short and tended to be oversized. These earrings became known as button style earrings. Evening earrings tended to be worn longer than daytime earrings.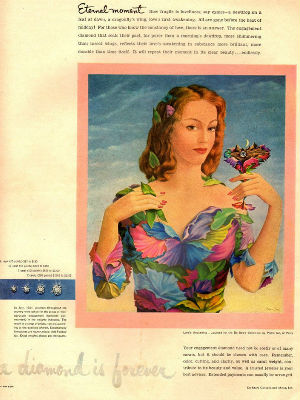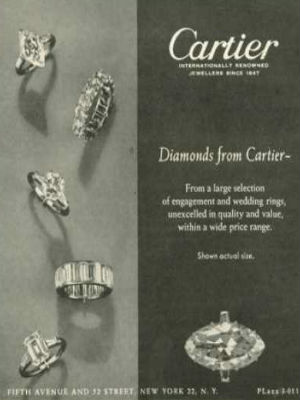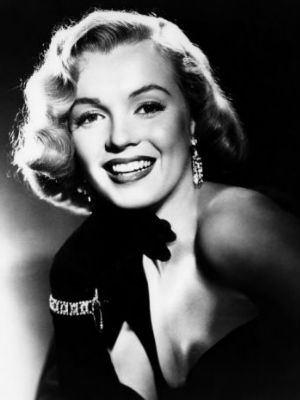 In 1948 De Beers launched an advertising campaign "A Diamond Is Forever", which was hugely successful throughout the fifties. For this campaign, De Beers hired Philadelphia advertising agency N.W. Ayer & Son. They were tasked with the job of making a diamond engagement ring the norm. They also set out to provide diamonds to every income level. Which was done by producing jewellery with clusters of small diamonds instead of one large stone. N. W. Ayer also started the practice of lending high-end jewellery to celebrities during the 1950s. Which saw sales of diamonds increase by 55 percent during this decade.
Mid-Century Modernist Jewellery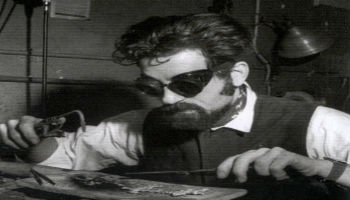 The 1950s also saw the peaking in popularity of modernist art jewelry. This movement was towards handcrafted affordable jewelry mainly made from silver. It was dominated by clean lines, geometric shapes and a minimalist look. These designs were strong and bold, with an emphasis on the artist who created the piece over the market value of the materials. Jewelry artist Sam Kramer is one of the best known modernist jewelers of the fifties. Sams jewelry was considered more wearable art than anything else. He used such materials as taxidermists glass eyes, moose teeth, buttons and pieces of gemstones set in silver to sculpt pieces of jewelry.
How To Date Mid-Century Jewellery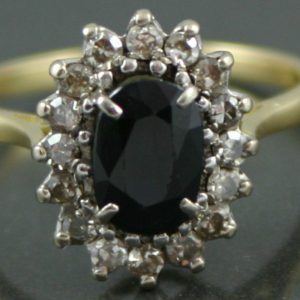 To date Mid-Century jewellery it is best to start with the findings (clasps). These findings will help to narrow the time period which the item in question is from. Clip-on earrings were widely used during the fifties, as were push in box clasps for necklaces. Hallmarks or signatures on a piece can also yield a lot of information, which will help to narrow the date even further. After this the next step would be to examine the style of the item. Contemporary designs made from silver were a common theme of Mid-Century jewellery. These pieces were dominated by clean sharp lines and symmetrical patterns. Jewellery designs were more reserved than those in the previous Retro era, which favoured bold colourful displays. Motifs of animals, plants, flowers, butterflies and stars along with geometric patterns were a mainstay for 1950s jewellery. Enamel and semi-precious gems such as Lapis were widely used, giving a splash of colour in silver items such as butterflies and floral displays. Short choker length necklaces, usually single strands were the height of fashion. Costume jewellery also featured strongly in the fifties. With designers Trifari, Coro and Miriam Haskell being some of the better known. Trifari produced their iconic fruit and veg brooches during the 50s, along with their ever-popular crown shaped designs. Coro are remembered during the 50s for their stunning duette brooches, which are highly prized today. Miriam Haskell created beautiful filigree pieces with faux pearls and crystal beads. It was only in 1950 when her brother took over the company did her work begin to be signed. Complete matching sets of jewellery known as "parure" or sets of two matching items called "demi parure" were also a common feature in Mid-Century jewellery.
Illustrated below are some of the important dates of Mid-Century Jewellery.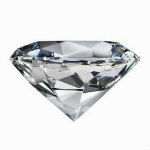 1954 – GE produced first synthetic diamonds.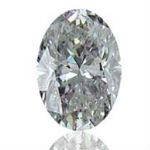 Oval cut diamonds popularized.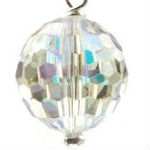 1955 – Aurora Borealis coating for beads introduced by Swarovski.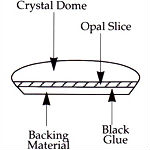 1960 – Opal triplets invented.
You can also get in touch with Carusjewellery.com on Facebook , were you may leave any comments or questions you may have about this article.